Staff Profile
I) Yonathan Fikre - Executive Director of ADHENO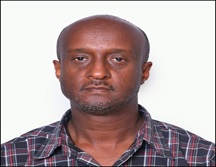 Mr. Yonathan holds Bachelor of Commerce (B.Com), Bachelor of Social Work and Social Administration (B.SWSA) and MA in Social Sector Planning and Management. He worked with Save the Children USA, as Curriculum Development Specialist and later as Monitoring, Evaluation and Documentation Officer. Mr. Yonathan then joined Fredskorpset as Africa Regional Program Officer and he has closely worked with many professionals in Eastern and Southern Africa. Thus, he has extensively travelled within Africa and interacted with different global and Inter-Africa organizations. Furthermore, Mr. Yonathan has also worked in some parts of Asia and in Norway.
---
II) Selomie Hailu - Administrative and Financial Head

Selomie holds a diploma in Secretariat Science from Entoto Polytechnique College. She also did a one year internship program of World Young Women Christian Association, on Young Women Leadership Development Program in Geneva, Switzerland. She has couple of years' experience in non-governmental and multi-lateral organizations in Ethiopia. She worked in the African Union (AU) where she was mainly responsible for all secretarial and mail distributions activities in the Refugee Department. She also worked with the Young Women Christian Association Ethiopia as a Secretary, Cashier and Assistant Training Coordinator where she undertook activities such as secretarial, fund raising, training coordination, organizing committees and panel discussions. Currently, she is an Administration and Finance Head at Adheno where she is responsible for activities including secretarial and administrational, collecting funds from donor organizations, annual budget and report preparations with staff members, arranges board meetings, project administration, close follow up of stakeholders, over all support on training facilitation and coordination among others. Additionally, she participated in high level meetings such as the 60th Session of Commission of Human Rights in the UN, Global Youth Convention in South Africa, YWCA Task Force and Executive Committee meeting in Kenya among others.
---
III) Rebecca Getiye - Finance Officer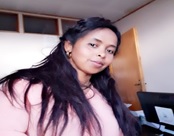 Rebeka holds a BA in Accounting and Finance from Addis Ababa University. She also holds a Diploma in Computer Science from Alpha University. She worked with International Diagnostic and Imaging Center as an Accountant and IT expert where she was responsible for accounting roles and performed networking, installation and webpage design activities. She also worked with Women Support Association as close supervision of the Administration and Finance Coordinator where she performed tasks related to program account analysis recording, coding, summarizing and reporting on regular basis. Currently, she is a Finance officer at ADHENO where she is responsible for tasks including check payment vouchers, encode the financial data to computer Peachtree accounting software, IPSAS, JAVA script, reconcile and follow up the balance of the project budget accounts every month, prepares quarterly budget utilization and annual financial report, ensuring consistent budget cods are set up and maintained for all budget line of field offices and all financial transaction activities.
---
IV) Isayias Fikre - Project Coordinator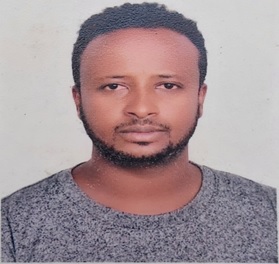 Isayias holds B.ED (Bachelor of Education) in Geography and minor Economics from Bahir Dar University. He also received a Diploma in Natural Resource from Alage Agricultural Technical and Vocational Education and Training (TVET) College. He has nearly four years of experience working in North Shoa Zone of Bassona Worna Woreda and Debre-Birhan City Administration Agricultural offices. He worked as a Natural resource expert and head for kebele Agriculture office where he was responsible for Soil and Water Conservation(SWC), providing trainings to SWC surveyors, facilitating raising indigenous and exotic seedlings and planting them on a bare and sloppy areas, taking care of planted trees, educate farmers about environmental protection and preparing reports of all agriculture activities. Moreover, he has been working with ADHENO Integrated Rural Development Association for the last 14 years as a Natural Resource Expert and Project Coordinator positions. In his stay at ADHENO, Isayias has coordinated more than 15 different developmental programs which include environmental, income-generating, educational, Water, Sanitation and Hygiene (WASH) and emergency projects. He has also been appointed as a director at various times by the board. While on job, he underwent through relevant extensive trainings such as PCM, MEL, and Community Mobilization Strategies. Currently, Isayias is serving Adheno and the community as a Project Coordinator in achieving Adheno's objectives.
---
V) Sefinew Demlie – Program Officer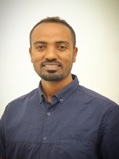 Sefinew holds dual masters – MA in Sustainable International Development and MS in Global Health Policy and Management: Economics and Analytics – from Brandeis University in Massachusetts, USA. He also received a BA in Social Work from Addis Ababa University. Sefinew was Open Society Foundation (OSF)'s 2017 Civil Society Leadership Award (CSLA) scholar and a 2019 Civil Society Professionals Program (CSPP) fellow at CEHURD Uganda. He has nearly five years of experience working with both government and NGO actors in development programs aiming at addressing protection of vulnerable groups (children, women, persons with disability, and the elderly), migration, gender equality and other human rights issues in Ethiopia and Uganda. In Ethiopia, he worked at the Federal First Instance Court (FFIC) of Ethiopia as a Social Worker and provided expert testimony to judges on matters involving child custody, juvenile delinquency, and survivors of violence. Sefinew has also worked as a Social worker in Progynist Women and Children Empowerment NGO and at Addis Ababa City Administration Bureau of Women's and children's Affairs. In Uganda, he worked as Research and Grant Writing Fellow at the Center for Health, Human Rights and Development (CEHURD), a leading NGO focusing on social justice in health across the eastern Africa region. With all his experiences highlighted, presently, Sefinew is a Program Officer at Adheno where he is responsible for resource mobilization, project implementation and monitoring and evaluation in achieving Adheno's objectives.
VI)Ayele Beyene - Field Officer
Ayele holds a Diploma in Natural Resources from Alage Technical and Vocational College. He worked in government civil service sectors. For instance, he has worked in several Kebeles (local levels of government administration) of the Basona Worana Woreda (district) as a natural resource and small irrigation expert on the areas of soil and water conservation, raising indigenous and exotic seedlings and facilitated planting of these seedlings on bare and sloppy areas, providing trainings and educating farmers on environmental protections. Additionally, he worked as a manager in different Kebeles of Basona Worana Woreda for more than six years in ensuring good governance, empowering women and girls, and rural development activities. Currently, he works with ADHENO where he is serving as a Natural Resource Expert, Field Officer and Social Worker. He has been working with Adheno for the last eight years. In this regard, he is responsible for the coordination of the social aspects of ADHENO's activities in different rural kebeles on the areas of education and economic empowerment.
VII)Eden Hailemichael – Project Cashier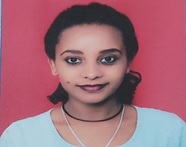 Eden HaileMichael holds a diploma in Accounting (Level-4) from Gage College in Addis Ababa. She worked with Amen Drivers Training Institute as a cashier for two years. She also worked at the Getva Hotel as a daily cashier in Debre Birhan. Currently, she is serving as a project Cashier at Adheno.